Getting the Trailer You Need is Easy
Trailer rent to own programs are convenient and readily available. In fact, we make renting to own a utility trailer simple and fast with no credit check.
At Trailer RTO, you only need to submit a few pieces of information, get verified, and you'll be pre-approved to find one of the many types of trailers available that fit your needs.
Once you find your gooseneck, dump, enclosed cargo trailer, or any other type of trailer, we will calculate your monthly payments, send you a link to pay, and you'll be ready to drive away.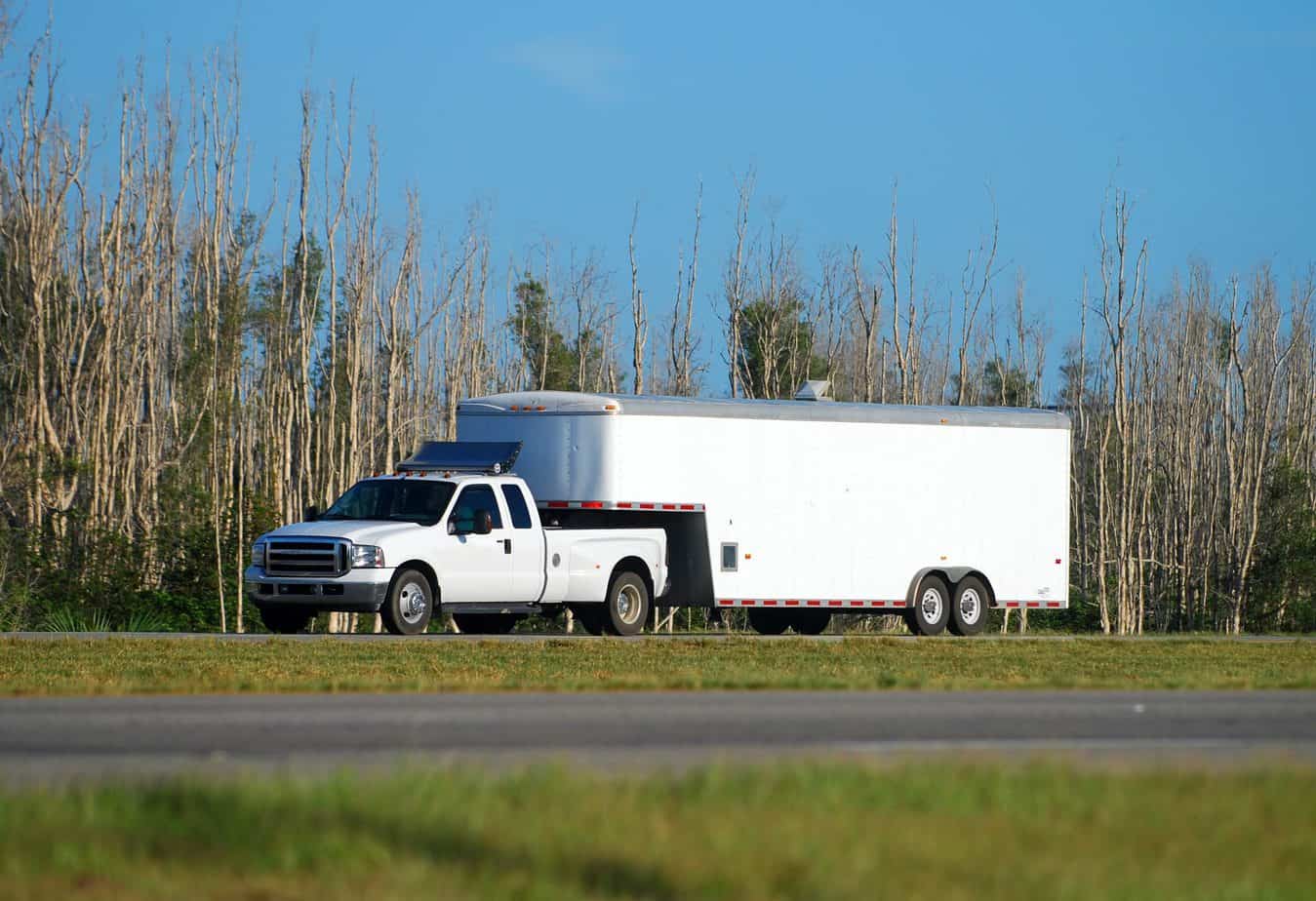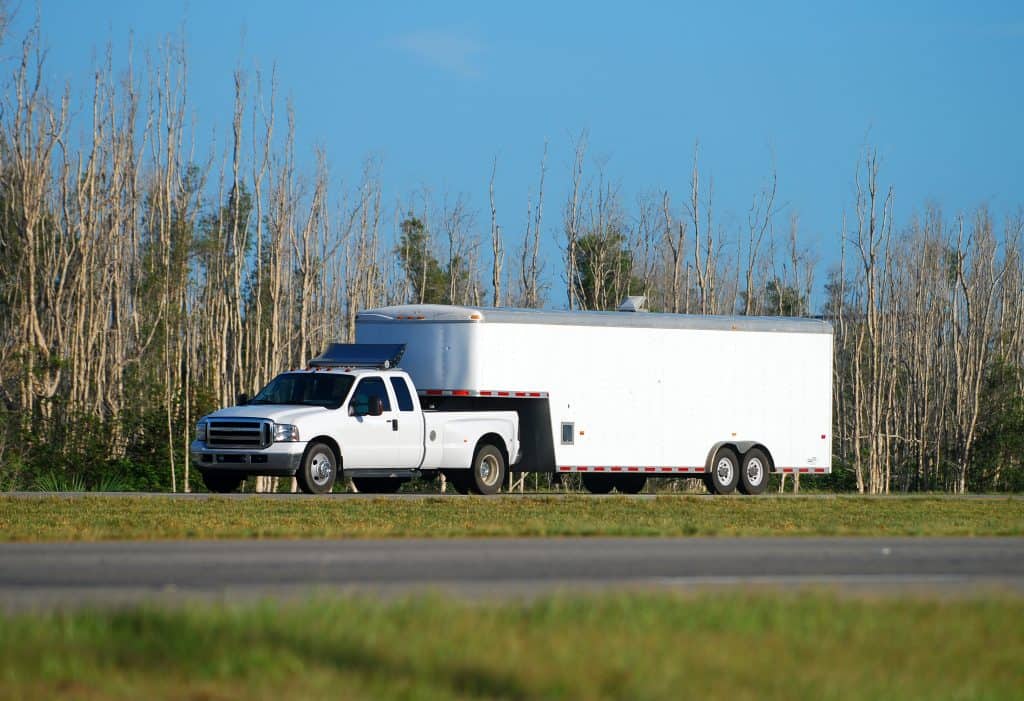 No Background Check
We do not perform a background check in order for you to find rent to own trailers near me.
.
No Early Payment Penalty
Because you are renting utility, dump, cargo trailers, or car hauler trailers, you can return them to the dealer anytime after the first 3 months. You may also pay off your trailer with no early payoff penalty.
Easy Identity Verification and Payment
We verify your identity using a copy of your driver's license and your mobile phone. Once verified, you can make your payment from your phone and drive away with your equipment trailer.
Benefits of Rent to Own Trailers
Trailers rent to own near me programs enable small business owners, subcontractors, and construction workers to get utility trailers quickly. Regardless of the project, there are 8 primary types of trailers available for rent which makes it easy to get the right trailer for the job – even for rent to own trailers Ohio.
If you're looking to rent to own gooseneck trailers, check out our review of the 8 Best Gooseneck Trailers. Or, for rent to own car hauler, check out these top 3 car haulers for car trailer rent to own options. You can also learn how to find the perfect trailers to haul ATV or SxS UTVs.
Rent to own trailers are great for those jobs outside your usual work area. If you are working on a remote job for just 1 month or 9 months, getting dump trailers, for example, through a trailer rent to own program for local use and returning it when you are finished helps keep costs in check and overhead low.
Also known as lease to own trailers, rent to own trailers offer a simple alternative to small business owners with limited credit history. Learn more about no-credit check trailer financing.
If you want to learn more about rent to own trailer programs and their advantages, check out our guide on rent to own trailer programs and how to unlock no-credit check financing.
Sample Trailer Rent to Own Payment Calculation
Trailer sales price: $10,000
Term: 48 months
Non-refundable deposit: $400
First month's payment: $416.67
Total first RTO payment: $816.67
More Frequently Asked Questions
What is a "Buy Here Pay Here" Trailer?
A Buy Here Pay Here trailer refers to a financing arrangement where you purchase and set up payment for a trailer directly with the dealer, rather than using a third-party financier. This method can be beneficial for those with bad credit, as dealers may be more flexible with financing requirements.
Q2: What Options Are Available for "Buy Here Pay Here" Trailers?
Many types of trailers, including dump trailers, utility trailers, and car hauler trailers, can be purchased under a Buy Here Pay Here agreement. The specific inventory will vary by dealer, so it's recommended to reach out directly to dealerships to see what they offer.
How Does the "Enclosed Trailer Rent to Own" Program Work?
An Enclosed Trailer Rent to Own program allows you to rent an enclosed trailer and then convert your rental payments into ownership equity over time. This program is an excellent option for those who need a trailer for extended periods but may not have the funds to purchase a trailer outright.
Can I Get a Trailer If I Have Bad Credit?
Yes, it is possible to secure a trailer even with bad credit. Some dealers offer rent to own financing options that are not reliant on credit scores.
What Are the Benefits of Buying a Dump Trailer?
Dump trailers offer the versatility and convenience to transport various materials, from gravel and dirt to construction debris. They are equipped with a hydraulic system, enabling you to unload contents quickly and efficiently, which can save you time and labor. Buying a dump trailer outright can be a great investment if you regularly haul such materials.
For more on dump trailers, check out our Best Dump Trailer Buying Guide or get the answer to "How much are dump trailers?"
Should I rent to own or buy a trailer outright?
This decision largely depends on your financial situation and usage needs. If you regularly need a trailer and can afford the upfront cost, buying a trailer outright can save you money in the long run. However, if you can't afford the immediate cost, have bad credit, or only need a trailer for a limited period, then the rent to own or "Buy Here Pay Here" options may be more suitable. Always consider the interest and fees over the life of a rental or loan agreement.